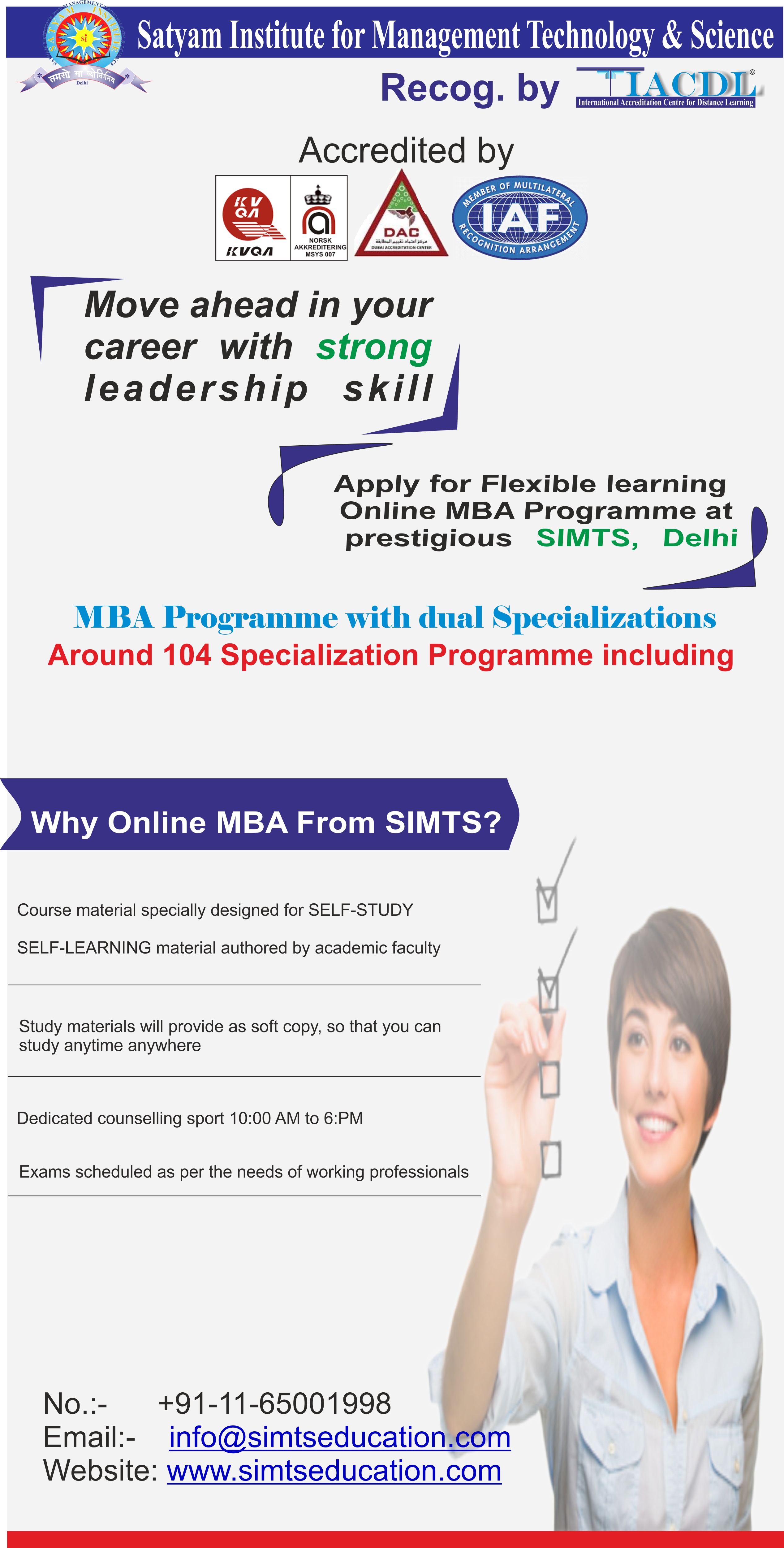 The scope of MBA course is increasing day by day. An MBA is one of the big job oriented professional programme and the most one which has been sought by the students.
The management term is most suited to the managers and that's why it is the way, where you can reach on the top of the height as soon as possible by using your leadership and working proficiency.
An MBA professional always plays a vital role in his/her company and this is why, he/she used to keep in touch with the board of directors.
No need to specify the companies who recruit the MBA professionals. The all sectors Private and public have various industries, companies, institutions or related organizations, come in the job prospective fields for an MBA professional.
Specialization : Dual (Elective)
Duration
: Minimum 2 years- Maximum 4 years.
Course Mode : Semester
Career

: A shining world full of opportunities welcomes a MBA student. They have got the opportunity to work in the field of R & D, Finance, Marketing, HR, Product development, Administration, Import export and so on.
Documents required:

Photocopy of 10th, 10+2 & Graduation or 3 Year's Diploma (Diploma should be after 10+2) in any stream, identity & address proof is required