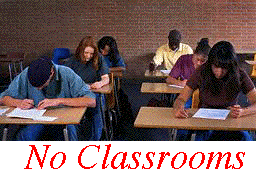 About SIMTS
Satyam Institute for Management Technology and Science (Recog. by "International Accreditation Centre for Distance Learning"-IACDL, FRANCE) have gained the auspicious status of being one of the best distance education institute in India. In the strategy of survey, we occur as the top marking institute in terms of excellence of education, placement witness, facilitating infrastructure, well-managed faculty, and many more. The total programme of us is plan-based that can reach the candidate to the uppermost level of success. Satyam Institute for Management Technology & Science is an international Distance autonomous B-school established Since 1998 under the SANDHYA EDUCATION SOCIETY. It is an ISO 9001:2008 & 9001:2015 certified. We are Registered with NCT Delhi and Registration No. (2015026913) under Department of Labour Govt of India (Act, 1954). Our Online Certification Education programme is committed to provide online training career-oriented educational programmes at the Diploma, Bachelor Programme, Postgraduate Diploma Programme and Master Level Programmes through base of students skills. It is an ISO 9001:2008 & 9001:2015 Certified By KVQA, India and NORSK Akkreditering of Norway (Under Quality Management Systems-QMS) for being a "Quality education and online training provider".
Accreditations for Courses:
Management Courses are accredited by International Accreditation for Management Schools-IAMS, PRETORIA, South Africa
Technical Courses are accredited by International Accreditation Centre for Distance Learning-IACDL, FRANCE
Computer/IT Courses are accredited by International Accreditation Centre for Distance Learning-IACDL, FRANCE
Objectives:
Our objectives of the Online Education Programme is to provide high quality, value-based, career-oriented education to the student and working professionals. To facilitate students in understanding, developing, integrating and applying both core and specialized concepts and practices. To provide students with a stimulating and learning-friendly atmosphere so that they can utilize their intellectual capacities to specialize in various areas of study. We provide our students an environment for IT & Management training for ADBM, BBA, BBM, MBA, EMBA, PGDBM, DCA, BCA, MCA, PGDCA, DE, BE, & ME
About Online Education:
Today, in every walk of modern life, information and communication technology has become the base for development in every sphire, including education. This new and changing demand for education has led to the inception of a new era, the era of Online Education, which has reconfigured the way a student learns. From home assignments/tutorials to web based instruction and online learning, Online Education has emerged as the most remarkable technology based innovation in education.
Online Education has brought education to the doorstep of the learner and opened paths for progression to all Due to the Online Education is no longer the second choice, but is a preferred mode of education of an individual.
Online Education endows an unmatched flexibility among its students by virtue of which even working professionals, entrepreneurs or housewives can look forward to pursue higher education and upgrade their knowledge, while continuing to do whatever they are doing.
Today, Online Education makes a significant contribution in higher education as it has become the most relevant and appropriate revolution in the development of education to meet the challenges of access, afford ability and suitability.
Why Online Education:
Online Education makes lifelong learning possible, online education access to education, online education offers convenience flexibility and afford ability. The benefits of online education are innumerable.
Satyam Institute for Management Technology and Science Gives you opportunity to complete higher Education through online, base on their experience and skills
Study Anytime Anywhere.........!
Without leaving Job