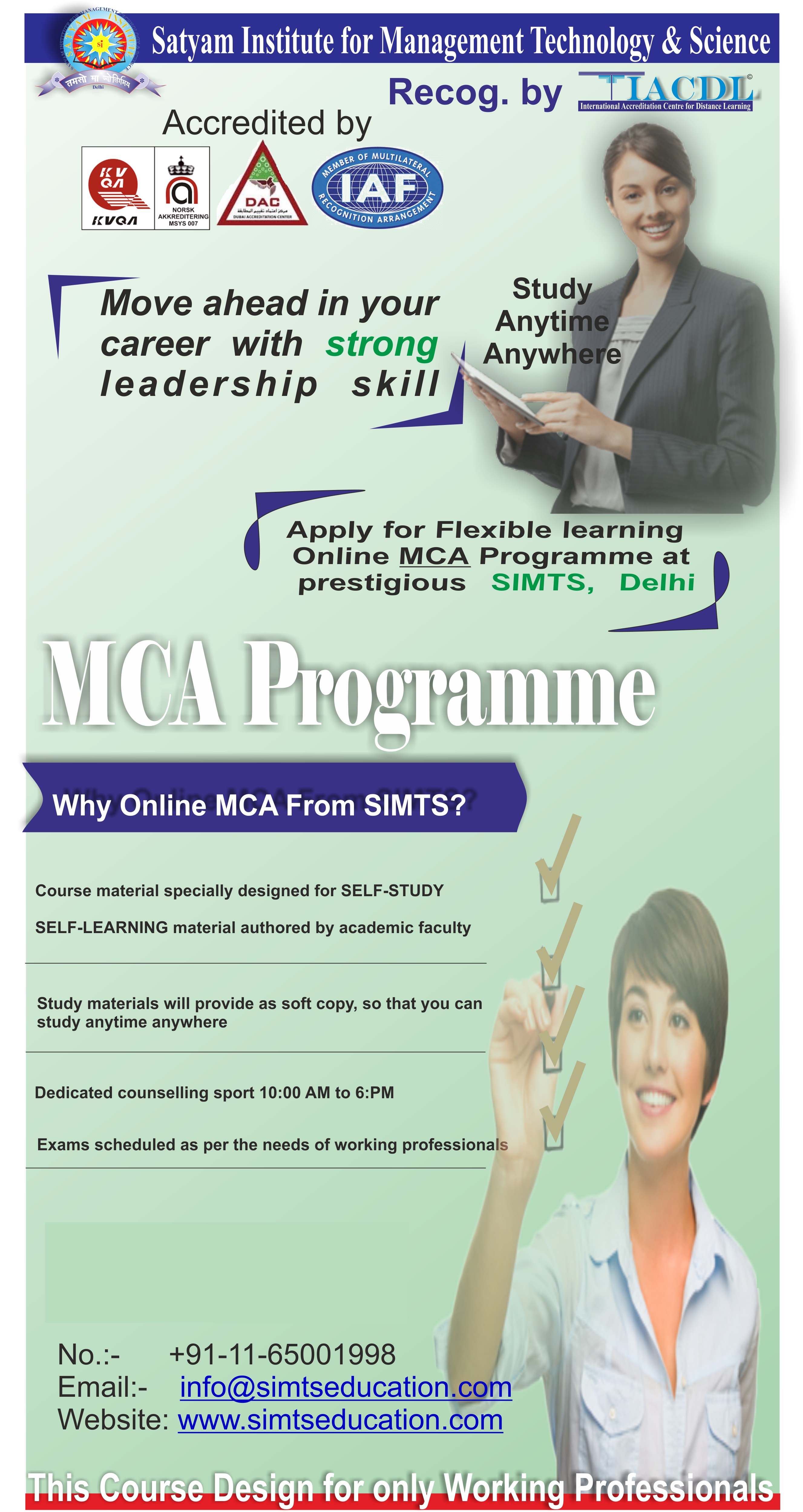 Introduction:
Online Master Programme in Computer Applications (MCA) is a three (3)-years professional. The post graduate programme is designed to meet the growing demand for qualified professionals in the field of Information Technology. The MCA programme is inclined more toward Application Development and thus has more emphasis on latest programming language and tools to develop better and faster applications.
MCA programming is a course exclusively designed to meet the requirements for IT trained students for various organizations. This course significantly emphasizes planning, designing and building of complex commercial application software and system software. The course also places equal importance on functional knowledge in various areas. A three years online MCA course is not just a postgraduate course; it is also a complete professional grooming for students for a successful career in the IT Industry.
This course specially designed for working professionals.
Eligibility:
Candidates who have done BCA,BIT,BE-IT, CS/B.Tech
-IT, CS
/AMIE/B.Sc(C.Sc)/B.Sc (IT) from a recognized University or Bachelors Degree in any discipline with more than four years of experience in IT industry.
Programme Duration:
The course is made up of 6 semesters which may be completed within a minimum duration of 3 years and a maximum duration of 6 years.​