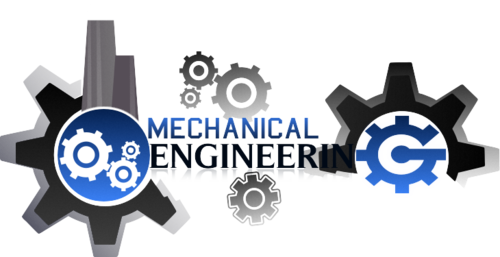 Mechanical engineering is typically offered as a certification programme in undergraduate. Find out about the curricula of these programmes, and learn about career options, job growth and salary info for mechanical engineering graduates.
Mechanical engineering has been used in various ancient and medieval societies throughout mankind. The field of mechanical engineering emerged as a particular discipline during the 18th century. The field has seen continuous development incorporating advancements in technology.

Mechanical engineering is a branch of engineering that applies the principles of engineering, physics and material design for the design, production and operation of machinery. Mechanical engineers use principles of mechanics, thermodynamics, electricity, materials science and others to design and analyse manufacturing plants, industrial equipment, machinery, aircraft, robots, weapons and others.

→Work of Mechanical Engineers:
Mechanical engineers create and build mechanical devices. They apply the fundamentals of science and math to create practical, useful solutions that the rest of us can use. The mechanical engineering field is diverse; some of the most common functions related to mechanical engineering are as follows:
→Product design - A mechanical engineer designs anything that uses mechanical motion to develop products useful to mankind.
→Research and development - A mechanical engineer also discovers and improves methods to human needs.
→Manufacturing - Mechanical engineers develop machines that process materials into products.
→Design machines - The design and build machines and systems of machines that improve the efficiency and yields quality products with minimum costs.
→System management - They also supervise and oversee the operations of large systems like power plants and more.


→Scope of mechanical engineering:
There is a huge demand for skilled mechanical engineers in India and abroad. The expertise of a mechanical engineer is required in manufacturing industries like automobiles, aviation, etc. In the recent times and due to the advent in technology, the skills of a mechanical engineer are sought in fields such as Nano-technology, biomedical engineering, energy conservation and more. According reports, the growth in this industry it is said within the next few years, mechanical engineering will be the highest paid career option.

→Career options for a mechanical engineer:
Mechanical engineers can work in industries like thermal power plants, gas turbines, oil, refining, agriculture, education, aviation, automobile, armed forces, pharmaceutical and many more.
→Job roles for a mechanical engineer:
Automotive engineer
Biomedical engineer
Consulting
Heating, ventilation, and air conditioning (HVAC) engineer
Nuclear engineer
Robotics engineer

Teaching



(T&C base on theirs experience)